Innovation Challenge Haaglanden
Agenda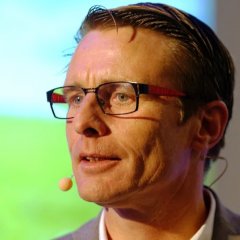 Event details
NOORDWIJK - Wil je een nieuw product of dienst op de markt brengen? Heb je een business idee of plan dat je verder wilt ontwikkelen? Experts begeleiden je op 12 april gedurende 1 avond in het ontwikkelen van jouw idee. Deze avond wordt je aangeboden door Rabobank Bollenstreek, Kamer van Koophandel, Syntens en ESA Business Incubation Centre.
Praktische game based training en begeleiding voor pioniers.
De Innovation Challenge is bedoeld voor ondernemers die al een tijdje met een idee voor een nieuw product, dienst of bedrijf lopen, maar er nog niet aan toe zijn gekomen om dit idee in de praktijk te brengen. De challenge biedt een uitgelezen mogelijkheid om dit idee verder te brengen. In één avond brengen verschillende experts advies en ervaring uit de regio samen in een haalbaar businessmodel. Met hulp van experts doorloopt men de verschillende stappen van ideeontwikkeling. Aan het einde van de avond mag de ondernemer dit idee ook nog eens presenteren voor echte investeerders en financiers; wie weet! Meer informatie of aanmelden? Klik hier.Wees er snel bij, want er is slechts een beperkt aantal plaatsen beschikbaar!
Kijk hier wat andere deelnemers ervan vonden:
NOORDWIJK - 12th April 2011
Time: 16.00 – 21.30
Location: Keyserswey 89, Noordwijk (ZH)
Aanmelden bij Marjolijn Kooman: marjolijn@huygens-xc.org
Website
Organisator
Huygens-XC | Marjolijn Kooman
Prijs
50