Innovation Challenge Haaglanden
Agenda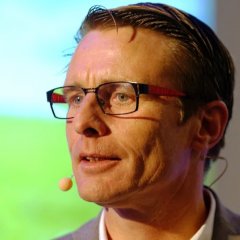 Event details
In het kader van de Innovation Challenge organiseren we op 13 maart 2012 een nieuwe XLX Startup Experience in Leiden. De Innovation Challenge wordt 4 keer per jaar in de regio Haaglanden georganiseerd om pioniers en innovators te helpen hun innovatieve idee (product of dienst) om te zetten in een haalbaar businessmodel. Het event wordt georganiseerd in samenwerking met ABN AMRO, Kamer van Koophandel, Syntens en BViT en is speciaal bedoeld voor diegenen met 3 jaar ervaring in ondernemen of in management die al een tijd met een nieuw product of dienst rondlopen maar er nog niet aan toe zijn gekomen om dit idee verder te ontwikkelen.
De Innovation Challenge biedt een uitgelezen mogelijkheid om jouw idee verder te brengen. De Challenge bestaat uit een aanvraag procedure, een XLX Startup Experience en een vervolgtraject. Voor de XLX Startup Experience gebruiken we de XLX methode, een soort management game, waardoor je met je team heel intensief aan je aanpak werkt. In één avond wordt je bijgestaan door verschillende experts uit de regio. Met hulp van deze experts doorloop je de verschillende stappen van idee tot lancering. Aan het einde van de avond mag jij als ondernemer dit idee ook nog eens presenteren voor echte investeerders en financiers.
De XLX Startup Experience is een kort maar krachtige businessplan training en haalbaarheidstoets. Aansluitend in het vervolgtraject staat voor alle teams een pakket begeleiding klaar. Voor het winnende team wordt deze begeleiding kosteloos aangeboden.
Loop je al langer met je idee rond? Dan is dit de gelegenheid om het een stap verder te brengen. Meer informatie of aanmelden? Klik hier. Wees er snel bij, want er is slechts een beperkt aantal plaatsen beschikbaar!
Website
Organisator
Pim de Bokx (pim@huygens-xc.org)