Higherlevel: The Next Event
Agenda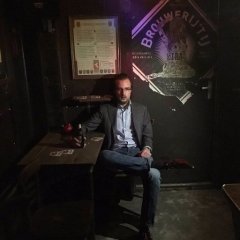 Event details
The Next Event 2012: hét evenement voor jou als ambitieuze, toekomstgerichte ondernemer.
Ben jij ambitieus en heb je als ondernemer groeiplannen? Kom dan zaterdag 1 september 2012 naar The Next Event en til je bedrijf naar een hoger niveau.
The Next Event staat in het teken van de toekomst van je bedrijf en geeft je voldoende handvatten voor al je groeiplannen. Laat je inspireren door inzichten van ervaren businesscoaches en collega-ondernemers. Na dit evenement kun je je bedrijfsgroei daadwerkelijk gaan realiseren!
Het wordt een dag vol inspiratie en ontspanning, die je niet wil missen!
Deelnamekosten: € 65 p.p. Dit is inclusief eten en drinken de gehele dag, deelname aan de workshops, sessies en activiteiten.
Laat anderen weten dat je aanwezig bent d.m.v. de knop rechts "ik kom ook".
Maar... LET OP. Inschrijven gaat via de website www.thenextevent.nl. Via dit agendapunt op HL kan je alleen aangeven dat je ook komt. maar zonder inschrijving via thenextevent.nl heb je geen toegang. Deadline van inschrijving is 30 augustus a.s.
Website
Organisator
Higherlevel
Prijs
65