Inschrijving MKB Innovatietop 100 2015 (laatste dag aanmelding)
Agenda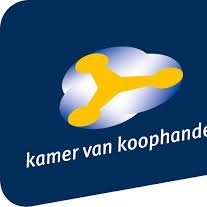 Event details
In 2015 presenteert de Kamer van Koophandel voor de tiende keer de mooiste innovatie-etalage van Nederland: de MKB Innovatie Top 100! Deze tiende editie is een unieke gelegenheid om de zichtbaarheid van jouw innovatie en bedrijf te vergroten. Heb jij een innovatief bedrijf, product of dienst, aarzel dan niet en schrijf je nu meteen in via www.mkbinnovatietop100.nl. De 100 bedrijven en hun innovaties worden in het najaar van 2015 bekend gemaakt, op 30 april is het de laatste dag om je aan te melden.
De MKB Innovatie Top 100 is er voor alle innovatieve bedrijven van Nederland, er zijn echter een paar voorwaarden voor deelname;
• Alleen innovaties waarop al omzet is gerealiseerd, worden voorgedragen voor een beoordeling.
• Uitsluitend bij de Kamer van Koophandel geregistreerde ondernemingen en stichtingen kunnen zich nomineren.
• Een deskundige jury beoordeelt genomineerde bedrijven op impact voor de branche en samenleving, originaliteit, verkrijgbaarheid, gerealiseerde omzet en groeipotentie.
Aan de MKB Innovatie Top 100 is bewust geen prijs verbonden. De kracht van het initiatief is te laten zien waartoe het MKB in staat is. Zij maakt het verschil in de crisis en kan de economie aanjagen met vernieuwingen.
Wat levert dit je op?
• Ondernemers krijgen toegang tot nieuwe netwerken, die anders niet bekend of onbereikbaar zouden zijn. Denk aan bijvoorbeeld aan ministeries, provincies, kennisinstellingen, maar ook andere ondernemers. Een aantal provincies organiseert vlak na het evenement after party's voor de winnaars uit de eigen provincie. Voor een groot aantal ondernemers heeft dit reeds deuren naar de politiek geopend;
• Aandacht van de landelijke media, maar ook aandacht van lokale en regionale media en van de vakpers;
• Ondernemers die eerder in de MKB Innovatie Top 100 hebben gestaan, constateren dat een nominatie leidt tot interne trots binnen het eigen bedrijf;
• Winnaars van de MKB Innovatie Top 100 worden gezien als rolmodel voor hun regio en sector. Ze worden vaker gevraagd (onder andere door de media) naar hun succes, visie en ideeën.
Een sfeerimpressie van de MKB Innovatie Top 100 2014: http://bit.ly/1DlDgA2
Met hartelijke groet,
Team MKB Innovatie Top 100 Kamer van Koophandel
Website
Organisator
Kamer van Koophandel