Webinar: Succesvol samenwerken als ZZP'er
Agenda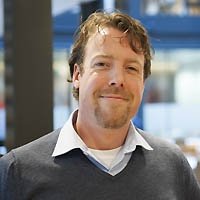 Event details
Bent u zzp'er en wilt u gaan samenwerken met andere zzp'ers of ondernemers? Wilt u zien wat strategische samenwerking u in de praktijk kan opleveren? Vraagt u zich af hoe u samenwerken organisatorisch en juridisch kunt aanpakken?
Wanneer?
Tijdens deze interactieve uitzending op woensdag 11 november krijgt u van collega-ondernemers en KvK nuttige informatie als u wilt gaan samenwerken. Presentator Marijke Roskam laat u in 60 minuten zien welke kansen samenwerking biedt en wat de voorwaarden zijn voor een succesvolle samenwerking. In dit webinar krijgt u praktische tips van ondernemers en een expert van de KvK. Ook kunt u tijdens deze interactieve uitzending via chat vragen stellen: u krijgt direct antwoord.
Wat kunt u verwachten?
- Inzicht in strategische aspecten van samenwerken: samen sta je sterk
- Informatie over organisatorische en juridische aspecten van samenwerken
- Inzicht in kansen die samenwerking biedt voor innovatie, groei en klanten vinden
- Tips en ervaringen van ondernemers
- Do's and don'ts vanuit de praktijk
Deelname is gratis.
Inschrijven: http://www.ondernemersplein.nl/webinar-succesvol-samenwerken-als-zzper/
Website
Organisator
Ondernemersplein