Webinar: Slim en succesvol importeren
Agenda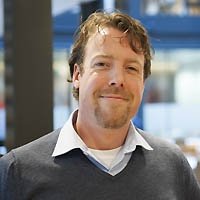 Event details
U wilt producten invoeren uit het buitenland. Hoe pakt u dit aan en waar moet u rekening mee houden?
Ondernemersplein.nl, Belastingdienst/Douane en de Kamer van Koophandel organiseren een interactief webinar waarin u antwoord krijgt op uw vragen over importeren.
Tijdstip: donderdag 14 januari om 20:30 uur.
Wat kunt u verwachten?
- Inzicht in de praktijk van importeren
- Informatie over wat u wel en niet mag invoeren
- Inzicht in douaneaangifte
- Tips en ervaringen van importeurs
- Do's and don'ts vanuit de praktijk
Volg het webinar vanaf uw pc, laptop of tablet op welke plek u maar wilt. Ook kunt u tijdens deze uitzending vragen stellen via de chat. U krijgt dan direct antwoord.
Deelname is gratis.
Aanmelden:
http://www.ondernemersplein.nl/webinar-slim-en-succesvol-importeren/