Speed dating voor ondernemers
Agenda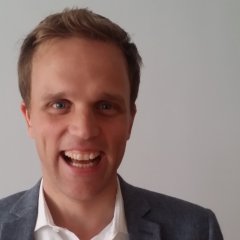 Event details
Beste ondernemers,
Zijn jullie ook op zoek naar nieuwe ideeën, meer business, samenwerkingsverbanden of willen jullie gewoon een keer een avond met andere ondernemers praten (en van elkaar leren). Op 3 februari staat het volgende speeddating event voor ondernemers gepland.
Op deze avond ga je in gesprek met andere ondernemers. Na 5 minuten spreek je de volgende. Dit duurt ongeveer een uur. Hierna gaan we met z'n allen borrelen en kun je de mensen opzoeken waar je nog iets mee wilt of mensen ontmoeten die je nog niet hebt gesproken. Doordat je al een een aantal mensen hebt gesproken is het netwerken laagdrempeliger is mijn ervaring.
Praktische informatie
Locatie is op de Weesperstraat 61 te Amsterdam. De kosten bedragen 10 euro (dekking kosten). Dit is inclusief drankjes en snacks.
Als je ook wilt komen. Stuur mij een email naar jdjdijkstra@gmail.com of bericht op 0624241689.
Er zijn 30 plekken vrij.
Groet, Jorrit
Organisator
Jorrit Dijkstra
Prijs
10