Speed Dating voor ondernemers
Agenda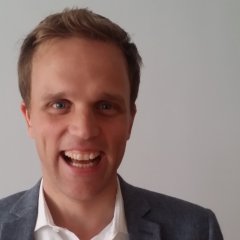 Event details
Beste ondernemers,
Op 17 februari vindt de tweede sessie Speed Dating voor ondernemers plaats. Op de eerste zijn erg veel positieve reacties binnengekomen. Vooral nieuwe business, nieuwe contacten, nieuwe inzichten en (eventuele) samenwerkingsverbanden. Ik vond het erg leuk.
De tweede is vooral gericht op het vinden van een teamlid voor in je bedrijf. Dus zoek je iemand om mee samen te werken, iemand die een specifieke skill bezit zoals een developer of iemand die jouw idee in de markt kan zetten. Je bent van harte welkom.
Programma
18:30 - 19:00 Binnenkomst met een drankje.
19:00 - +/- 21:00 Speed dating
21:00 - sluit Netwerkborrel.
Als je wilt meedoen, meld je aan via de link of stuur mij een e-mail op jdjdijkstra@gmail.com.
De voertaal is engels/nederlands.
Hopelijk tot dan.
Vriendelijke groet,
Jorrit Dijkstra
Organisator
Jorrit Dijkstra
Prijs
10