DIA-Meetup: "Direct vs. Indirect investeren - wat is de winnende strategie voor incubators en accelerators?"
Agenda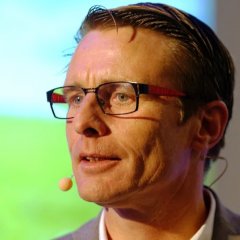 Event details
Een 'oude wijsheid' over incubatie is dat incubators niet zelf participeren omdat de incubator dan teveel petten (begeleider, huurbaas en investeerder) op heeft . Door de opkomst van business accelerators, die in veel gevallen wél zelf participeren, staat dit ter discussie. DIA – de netwerkclub voor professionals die bij incubators en accelerators werken – organiseert om die reden een discussie rond dit thema. DIA is daartoe uitgenodigd door de Europese Commissie die op 31 maart en 1 april in Den Haag de Innovative Enterprise conferentie organiseert. Je vind deze meetup terug in het programma onder de titel 'Direct vs Indirect funding of start-ups and scale-ups in the EU'.
Aan de hand van drie inleiders, die ieder 10 minuten krijgen om hun standpunt in te brengen, gaan we het debat aan om te onderzoeken wat de voors- en tegens zijn van een direct belang in een onderneming. Ook trekken we de scope van dit thema door naar grote financiers – moeten zij zo dicht mogelijk op de ondernemers met financieringsbehoefte zitten? Onze opzet is om beter begrip op te bouwen over 'warme financiering' versus 'op afstand financieren' – wat zijn de ervaringen en heeft dit gevolgen voor het beleid?
Voor wie? Mensen en organisaties actief in het innovatie ecosysteem als beleidsmaker, incubators, accelerators, investeerders en ambitieuze ondernemers.
TOEGANG GRATIS AANMELDEN VIA https://www.innoventerprise.eu/register
Website
Organisator
DIA - Nederlands incubator en accelerator netwerk