Webinar: Starten als zzp'er
Agenda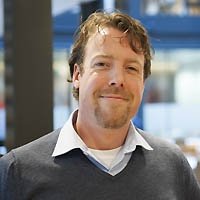 Event details
Overweegt u te beginnen als zelfstandig ondernemer of bent u onlangs gestart? Bekijk dan het gratis live webinar op Ondernemersplein.nl over welke stappen u moet nemen. U krijgt tips en ervaringen van mede-ondernemers en deskundigen van de Kamer van Koophandel en de Belastingdienst.
Op dinsdag 31 mei van 20.30 tot ca. 21:30 uur neemt Marijke Roskam u stap voor stap mee door alle onderwerpen waar u als startende zzp'er mee te maken krijgt. Tijdens de uitzending kunt u vragen stellen aan een chatteam. U kijkt dit webinar vanaf uw pc, laptop of tablet op de plek waar u wilt.
Wat kunt u verwachten?
- Inzicht in ondernemerschap en ondernemerskwaliteiten
- Uitleg over het bepalen van uw uurtarief
- Informatie over de wet DBA en het gebruik van modelovereenkomsten
- Tips om uzelf goed te verkopen; wat is uw onderscheidend vermogen
- Do's en don'ts vanuit de praktijk
Deelname is gratis:
http://www.ondernemersplein.nl/webinar-starten-als-zzper/
Website
Organisator
Ondernemersplein.nl