Webinar: Parttime ondernemen
Agenda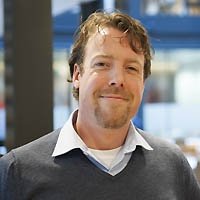 Event details
In uw vrije uurtje een webwinkel beginnen of een paar dagen per week freelancen naast uw werk? Een bedrijf starten kan ook naast een betaalde baan - of naast een pensioen of studie. In dit live webinar krijgt u tips om dit goed te regelen.
Kijk mee op dinsdag 11 oktober 2016 om 20:30 uur.
Mari Carmen Oudendijk neemt u mee langs de onderwerpen waar u als parttime ondernemer mee te maken krijgt. Met aan tafel ondernemers en deskundigen van de Belastingdienst en de Kamer van Koophandel. Tijdens het webinar zit een chatteam klaar om uw vragen te beantwoorden.
Wat kunt u verwachten?
- Inzicht in wat u moet regelen om parttime aan de slag te gaan
- Uitleg over administratie en belastingen
- Informatie over risico's en aansprakelijkheid
- Tips en ervaringen van parttime-ondernemers
Dit webinar wordt georganiseerd door de Kamer van Koophandel in samenwerking met de Belastingdienst en Ondernemersplein.nl. U kunt deze uitzending bekijken waar u wilt: op uw pc, tablet of mobiele telefoon.
Direct aanmelden: http://v3.quadiatv.com/modules/qlive3/ondernemersplein_20161011/
Deelname is gratis.
Website
Organisator
Ondernemersplein.nl