Webinar: 'Financing your business in the Netherlands'
Agenda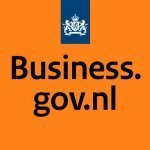 Event details
Financing your business
What do you need to know about financing your business in the Netherlands, what are the options and which steps do you need to take? This free webinar will answer all your questions, and will be broadcast on Thursday 28 March 2019. During the webinar, several financial experts as well as entrepreneurs will talk about finance related topics, and share their expertise and experiences about financing a business in the Netherlands. You will be able to ask your questions during the broadcast, and an expert chat team will reply. Do you already have a specific question? Please mention this when registering, so we can answer it during the webinar.
How do I participate?
Participation in this webinar is free. You can register as a participant for either the 11 a.m or the 8 p.m. CET broadcast on 28 March 2019. The broadcast will last approximately one hour. Follow the link to the registration website:
Topics that will be discussed
What is the Dutch financial sector / climate like, and how does it work?
How do I prepare my funding application?
What are the options for funding in the Netherlands?
How do I present the perfect pitch?